In society's next wave of sustainability progress, design skills will need to feature heavily. This year's top 20 students shortlisted for the James Dyson Award highlight that inventors are no longer just considering the form and function of their designs, they are considering their environmental footprint too. Our shortlist of inventors, which for the first time comprises 50% females, demonstrates a continued determination to improve lives through genius applications of science and technology, whilst also capturing the notion that impact is two-fold: both social and environmental. These inventors have considered, not just the application of their products, but the way they are manufactured and the materials used in their designs.
Simon Loh, Senior Design Engineer and Top 20 judge, said: "It was great to see such encouraging entries from across the world and seeing young engineers bring ideas to invention as well as spreading awareness of problems that need more attention. I'm inspired and hopeful for the future, knowing there are bright minds out there constantly making a difference."
The 20 finalists were chosen by a panel of Dyson engineers based in the UK and SEA who worked through the shortlist of national finalists selected from thousands of entries from the 27 participating countries and regions. The finalists will now be presented to James Dyson who will select the overall winner and two runners-up.
The Top 20 shortlist
Aeroflux Contactless Brakes, Canada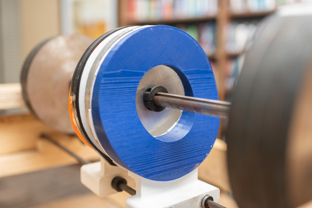 Aviation must become more sustainable in order to address the global threat of climate change. Aerospace manufacturers worldwide have committed to reducing aviation carbon emissions by 50% from 2005-2050. One of the most wasteful systems on a modern aircraft is the brakes. Conventional multiple-disc carbon brakes rely on friction to stop an aircraft. They wear very quickly and need constant replacement. Aeroflux brakes use the principle of 'eddy current braking' to stop an aircraft without friction, and therefore without wear. A magnetic field is applied to both sides of two conductive, non-ferromagnetic discs (rotors). The rotors are keyed to the aircraft wheel and rotate through the magnetic field when the wheels are spinning. As the rotors move across the stationary magnetic field, small circular electric currents (eddy currents) are induced in the rotors. The eddy currents generate their own magnetic field in a direction which opposes the stationary magnetic field. The interaction of these fields applies a drag force on the rotors that results in a braking torque.
Afflo, UK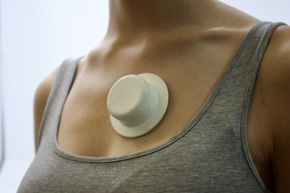 Asthma is a widespread condition affecting 235 million people worldwide and costing the NHS £1 billion each year. Asthma sufferers experience difficulty breathing in response to external triggers. Matching triggers to individuals' symptoms is difficult, currently done by trial and error and outdated asthma management tools. Afflo is an AI-enabled wearable device to monitor asthmatic symptoms and predict triggers, allowing users to make data driven decisions about their asthma management, improving their quality of life. Afflo collects respiratory audio signals through a specialised microphone. This is tracked along with environmental information collected through a secondary sensor bundle and analysed via a machine learning algorithm to predict each patient's unique trigger pattern.
AirDisc Cooling Technologies, The Philippines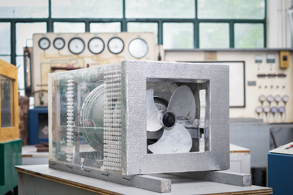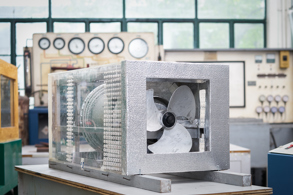 Current air-conditioning systems use harmful hydrofluorocarbons (HFCs) as the medium of cooling, which contribute to global warming. AirDisc Cooling Technologies uses air molecules in combination with atmospheric moisture to create a cooling system that minimises energy usage to help combat global warming. AirDisc air conditioners only consume a total of 150 watts per hour of electricity compared to ordinary air conditioners which require 1500 watts per hour. 
Airin, Spain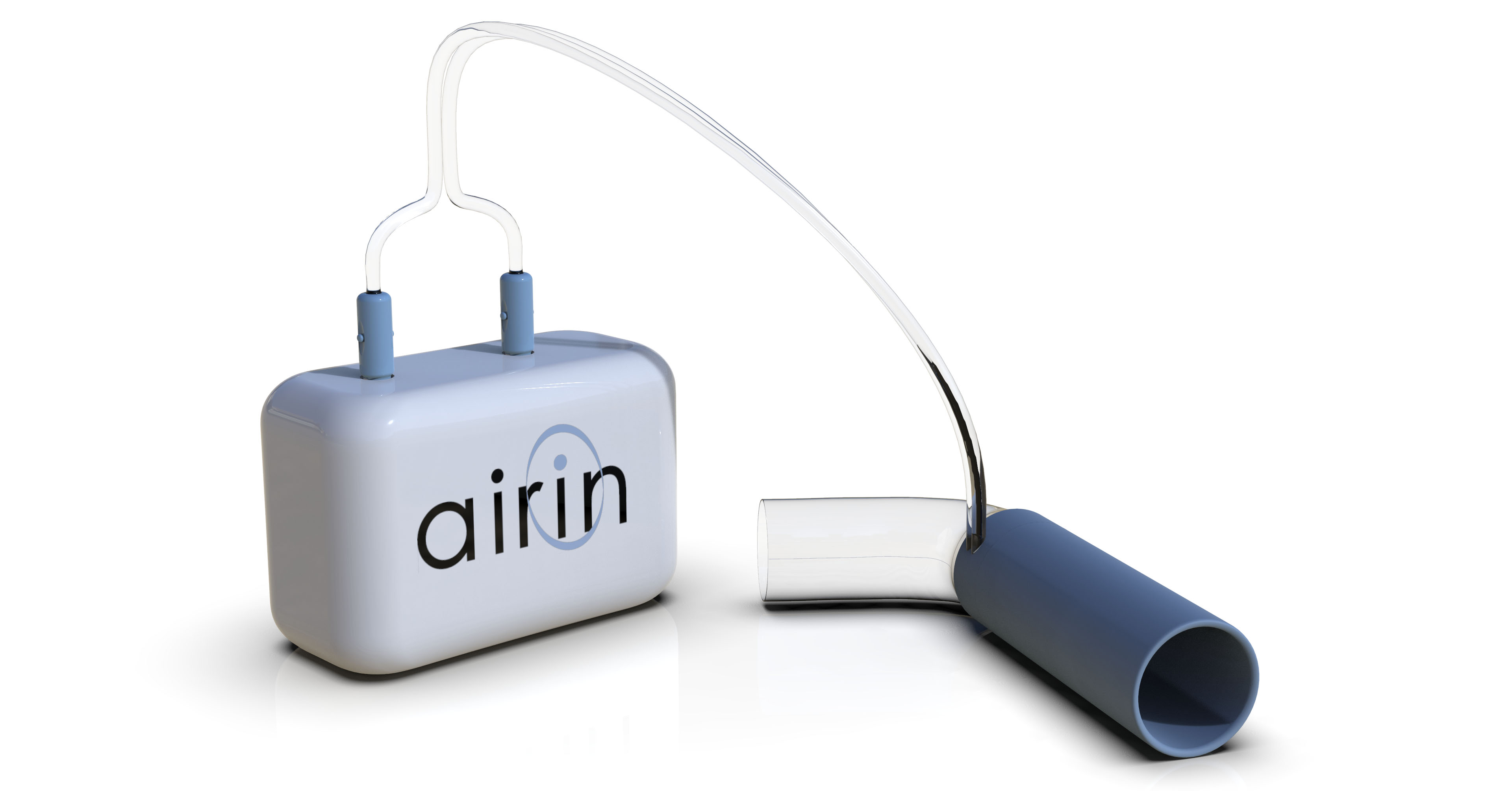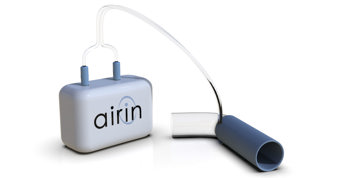 70,000 people worldwide have undergone Ostomy surgery, and in Spain, 13,000 new patients have ostomy surgery each year. Following the operation, two major problems frequently arise: muco-cutaneous dyspnoea and stoma stenosis. Airin is a medical instrument designed to improve the quality of life and to shorten the stay in the hospital of post-operative ostomy patients. The device uses air isolation and a pumping system in an innovative closed circuit to prevent ulcers.
Caeli, India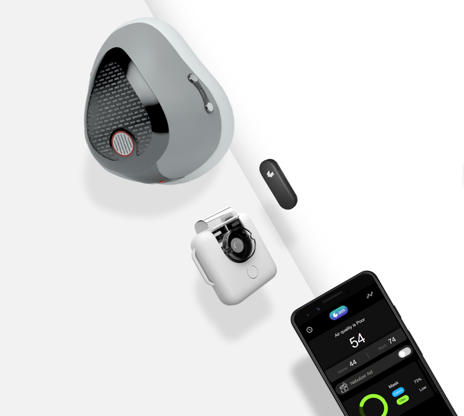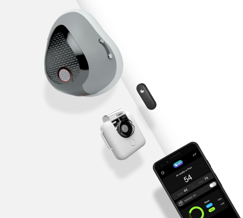 Delhi is the third city in the world with the poorest air quality. When the air quality in the city is particularly bad many asthma sufferers are hospitalised and some sadly die from the exposure to pollution. Caeli was developed to enable patients to stay healthy during poor air quality spells, and improve their quality of life. It is an anti-pollution mask which filters air via a six layer filter (Particulate, Carbon and HEPA) and centrifugal fan to provide a continuous flow of purified air. The mask also contains sensors which monitor air quality, sending data to an app and a drug nebuliser which allows using to take medication when required.
Cocoon, US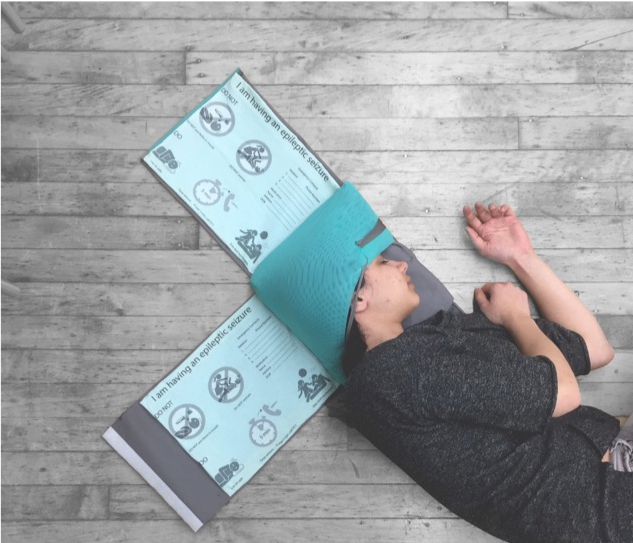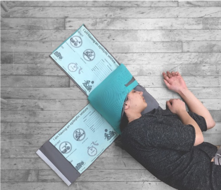 According to the Centre for Disease Control and Prevention, 3.4 million Americans have active epilepsy. Epileptic seizures can be dangerous for not only an epileptic, but for by-standers as well. Seizure safe spaces are not always easy to locate and by-standers are often uninformed in seizure recognition and first aid. Uma Smith set out to solve this problem. Cocoon is a smart epileptic seizure protection and alert device. When an epileptic experiences an aura at the beginning of a seizure, they open Cocoon, lie on their side, and slip Cocoon over the top of their head, leaving their face unobstructed. Magnetic sensors detect when the device has been opened and alerts pre-designated caretakers of the epileptic's GPS coordinates. An accelerometer detects convulsions while a cell-connected chip calls an ambulance if the seizure lasts longer than five minutes.
Continuity, Australia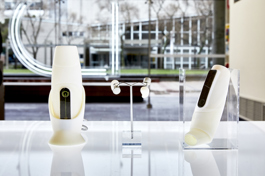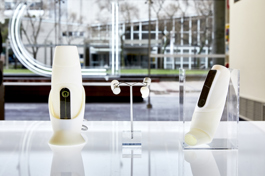 Diabetes is a growing worldwide epidemic, affecting 1 in 10 individuals, or 415 million people worldwide. The current invasive diabetic devices used to monitor and treat diabetics are unsafe, painful, overwhelming and time consuming, limiting an individual's freedom and flexibility. Continuity non-invasively monitors glucose levels through an earring device which uses radio-frequency waves and a sensor to monitor blood cells and a vibration to alert the user to a change in glucose levels. A complimentary handheld insulin delivery device delivers insulin through an oral spray. Both devices communicate through Bluetooth to an app.
Eddy, Australia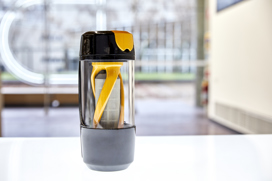 Microplastic pollution is one of the most serious threats to the marine environment. One of the largest contributors to this pollution are the filaments released from synthetic clothing during washing. A single 6kg wash load can flush up to 700,000 microfibres down the drain, into marine life. The Eddy is a retrofittable filtration system for washing machines that uses a vortex and a micro-mesh filter to prevent microfibres from building up and passing out of the machine along with the waste water.
FloaX, Taiwan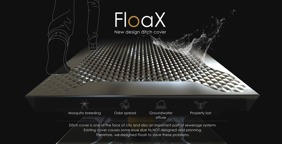 FloaX is a new design for a ditch cover which operates by using buoyancy to reduce mosquitoes and the spread of disease. At rest, the float closes the hole to prevent mosquitoes and stench. When draining, the water will move the float away from the shutter to facilitate drainage. When flooding, the water lifts the flaps and floats by buoyancy, blocking the upper openings to reduce the surge.
Gecko Traxx, Australia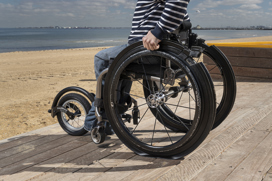 In countries who are able to enjoy a coastline, manual wheelchair users can struggle to make the most of the countries they live in. Gecko Traxx is a portable and affordable manual wheelchair accessory that enables off-road access. The unique tyre cross-section is unobtrusive when fitted to the wheelchair and expands when in contact with the ground, increasing the contact surface area by three times when needed. The simple, integrated clip can be used even with limited dexterity and enables the individual to fit the tyres to their wheelchair independently without the need to transfer out of the wheelchair.
MarinaTex, UK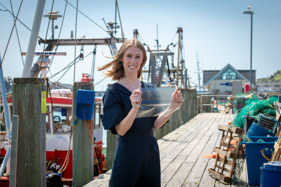 In the UK it is estimated that we use five million tonnes of plastic every year, nearly half of which is packaging. The UK also produces 492,020 tonnes of fish waste from fish processing annually. Lucy Hughes, from the University of Sussex, saw potential in this waste stream for a new form of bio-plastic. MarinaTex is a biodegradable alternative to single-use plastic, made of organic fish waste and locally sourced red algae. While it may look and feel like plastic, its similarities end there. It is stronger, safer and much more sustainable than its oil-based counterpart. Using a unique formula of red algae to bind the proteins extracted from fish waste, MarinaTex has strong overlapping bonds giving it strength and flexibility. MarinaTex is home compostable, meaning it will disintegrate in your food waste disposal at home within 4-6 week, so doesn't require its own national waste management infrastructure.
Nah Yeah Buoy, New Zealand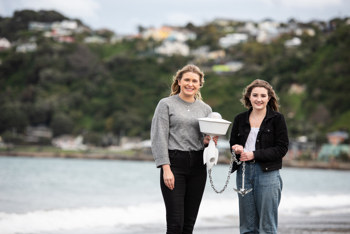 Rip currents are one of the leading causes of rescues by beach lifeguards and deaths by drowning in many countries including New Zealand. Yet there is a current lack of effective methods of identifying and communicating rip tides to beach goers. A team in New Zealand designed the "Nah, Yeah buoy", an adaptive system for water safety designed to identify rip currents near beaches, visualise their locations and movements, and provide interactive alerts and warnings for lifeguards and water users. Each buoy has a customised fluid flow sensor at the bottom to measure the strength and speed of water as it flows through. A high intensity light placed on the top indicates the level of danger, while the buoy also transmits information to an app for use by lifeguards.
PeritoneX, US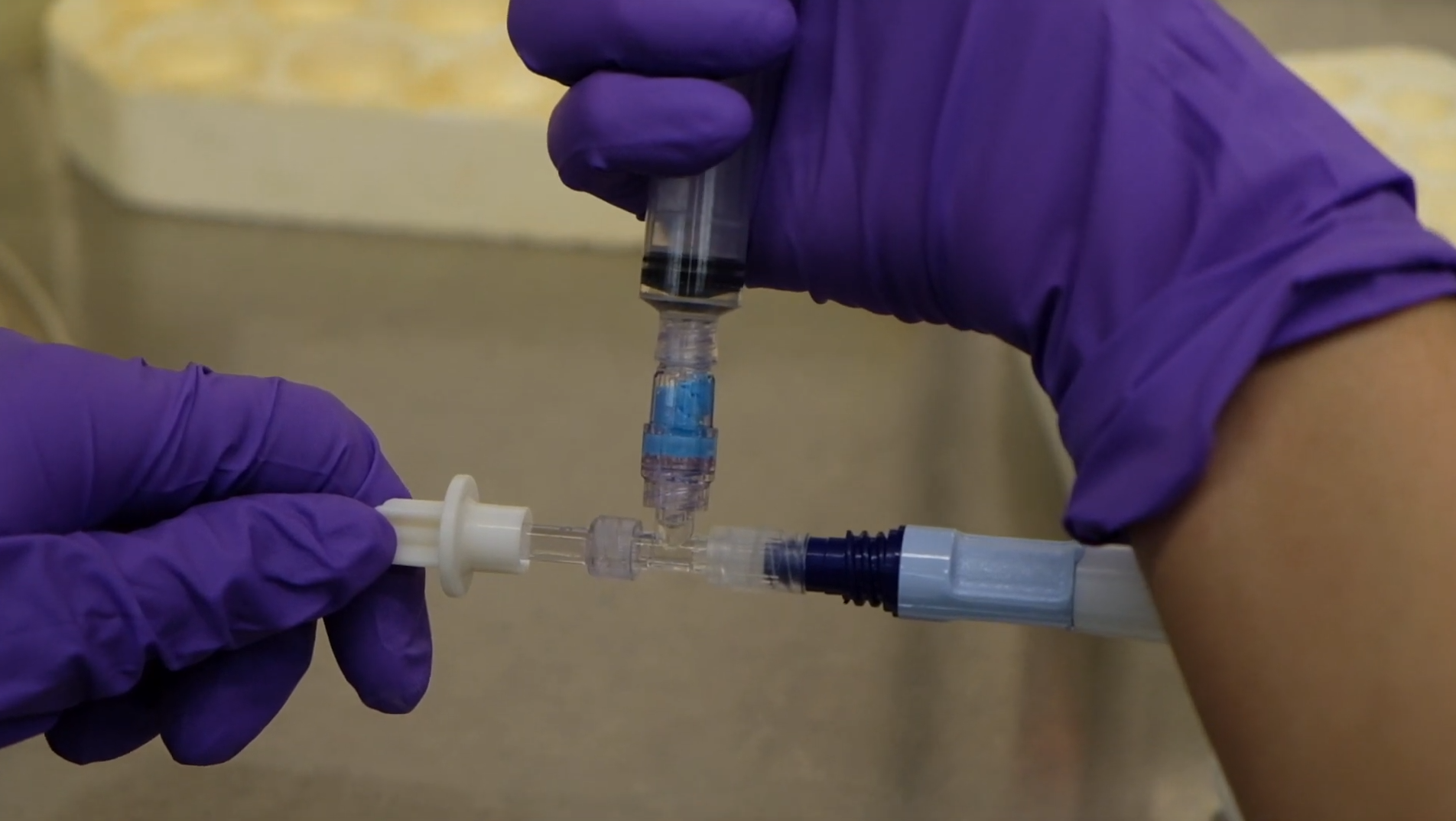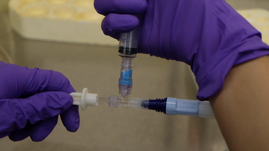 Peritoneal dialysis (PD) is when a catheter is surgically placed in the belly of someone with kidney failure. Nearly 1 in 2 Peritoneal Dialysis (PD) patients contract peritonitis. This is one of the primary reasons why nephrologists recommend patients for in-centre dialysis rather than PD. PeritoneX allows for safe at-home dialysis by internally disinfecting contaminated dialysis tube ends to prevent infection. The device uses a vacuum mechanism to flush 0.55% sodium hypochlorite into the connection space to disinfect connected tube ends. After a 2 second dwell time, the syringe automatically retracts, withdrawing the solution from the chamber without requiring assistance from the patient. The disinfection process occurs in a closed system, which is maintained during dialysis treatment, to prevent secondary contamination events, and does not require the patient to be vigilant to potential contamination.
Prolo, Japan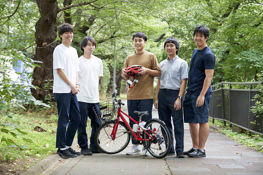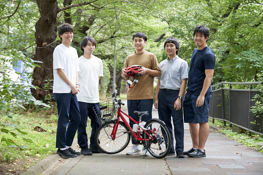 Head injuries are the most common form of injury that result from bicycle accidents. The fatality rate when a helmet isn't worn is two and half times higher than when it is. Despite this, in Japan only 25% of cyclists wear helmets. A team from Tokyo invented an interlocking helmet and bike lock system, designed to prevent children from riding a bike without a helmet. An infrared LED and phototransistor is used to detect when a helmet is being worn, only unlocking the bike mechanism if the helmet is present.
Schistoscope, Netherlands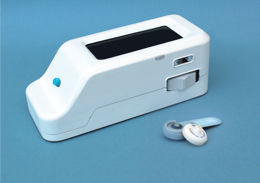 Schistosomiasis is caused by a parasitic worm which lives in fresh water in subtropical and tropical regions. Schistosomiasis affected about 252 million people worldwide in 2015, and an estimated 4,400 to 200,000 people die from it each year. The disease is most commonly found in Africa, as well as Asia and South America. Around 700 million people, in more than 70 countries, live in areas where the disease is common. The Schistoscope provides point of care access to Schistosomiasis diagnostics by simplifying the diagnosis process. It captures the urine sample in one picture, created by a new way of filtering and an algorithm detects the level of infection. It is a simple yet smart onsite diagnostic device. Using the Schistoscope, up to 50 tests can be performed in a day, significantly improving the control and elimination of Schistosomiasis in the remote areas by bringing access to affordable diagnosis.
Self-sanitising door handle, Hong Kong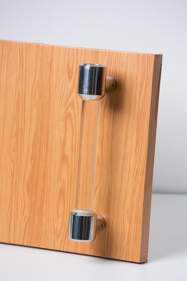 No one wants to think too much about how many different people's hands come in contact with public door handles across the world. However, many infections such as SARS, MERS, Foot and Mouth disease and Candida auris are spread via contact. The self-sanitising door handle, created by a team of inventors from Hong Kong, aims to minimise the risk of infection spread via door handles using advanced photocatalytic technology and blacklight technology to decompose bacteria on the handle.
Sumo, Switzerland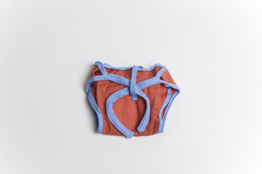 Disposable diapers are the third largest single item contributor to landfills, and take 500 years to decompose. Diapers are an essential item for all babies but we need to find a way of making them more sustainable. Sumo presents a solution as a biodegradable and absorbent diaper made with antibacterial fibers from eucalyptus and algae extracts. Sumo is the very first mono-material diaper, making it ideal for recycling. It minimises waste, handling, time and cost in the recycling process. 
Tilbaka, Belgium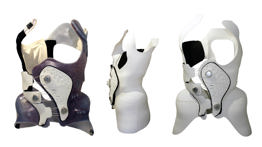 Adolescent idiopathic scoliosis is an abnormal curvature of the spine that appears between the age 11 and 17. The condition is treated via a back brace. However, problems experienced with the brace are only controlled every six months and rely only on both the experience of the specialist and the limited feedback of the patient. The Tilbaka is an alternative back brace which applies pressure to the body to correct the curvature of the spine. With the help of a flexible pressure sensor it can collect data to improve the care and functionality of the brace. The integration of digital systems and the use of adjustable pressure pads makes it possible to not only customize the brace on the form of the patient but also on the specific activities of the patient. 
Ubitone, Japan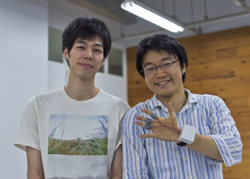 Whilst there is a tremendous variety in the degrees of vision and hearing loss, across the globe, deaf-blindness is set to increase. In most cases, deaf-blindness develops later in life and so will impact those countries with acute ageing populations the most. Braille, the most common system of reading and writing for the blind and visually impaired was invented in 1821 and has remained virtually unchanged to this day.
Ubitone is a communication device to assist deaf-blind people. By using vocal recognition as a machine learning technique and the Braille dictionary, Ubitone translates the voice into an understandable form for deaf-blindness. The device uses six rings with vibrators worn on the fingers, and transmits a vibration through to the fingers, similar to Braille. The app on a smartphone performs processing and communicates information with the device via Bluetooth. This could open up a new world for the deaf-blind as they are no longer restricted by Braille. Podcasts, TV shows and radio will be accessible in real-time.
With U, China
Catheters are currently used to support the daily needs of patients suffering from neurogenic bladder, a disease causing an inability to pass urine. But long-term use of catheters can result in irreversible disuse atrophy of the bladder, meaning patients who might otherwise make a full recovery in the future, come to rely on the use of catheters. With U is a recovery product for neurogenic bladder patients. It tracks bladder capacity, controls urination frequency to prevent disuse atrophy and helps rebuild urination reflex.